Creating user groups
To organize users by rank or role, and to ensure that their access policies for cases, or security policies are always the same, you can create user groups.
What you should know
You can create user groups for specific departments, groups that apply to multiple or all departments, or groups that reside outside departments. Users can belong to multiple groups. You must be an account administrator to create

AXIS Case Insight

user groups.
Procedure
Click .

Click

Create group

().
In the

Name

field, enter an applicable name for the group.

Assign security policies to the group.

Click

Save

.
Your user group is created. To assign access policies to cases for this group, you can either add this group to a department and then define the access policy, or define the group's access policy on a case by case basis.
Example
Let us assume you want the police commanders within your organization to have full access to all new cases, regardless of which departments the cases are assigned to. As shown in figures A and B below, you can create a group named Commanders, add the group to each department within your organization, and then give the group the Manage permission level in each department.

Figure A. Create the group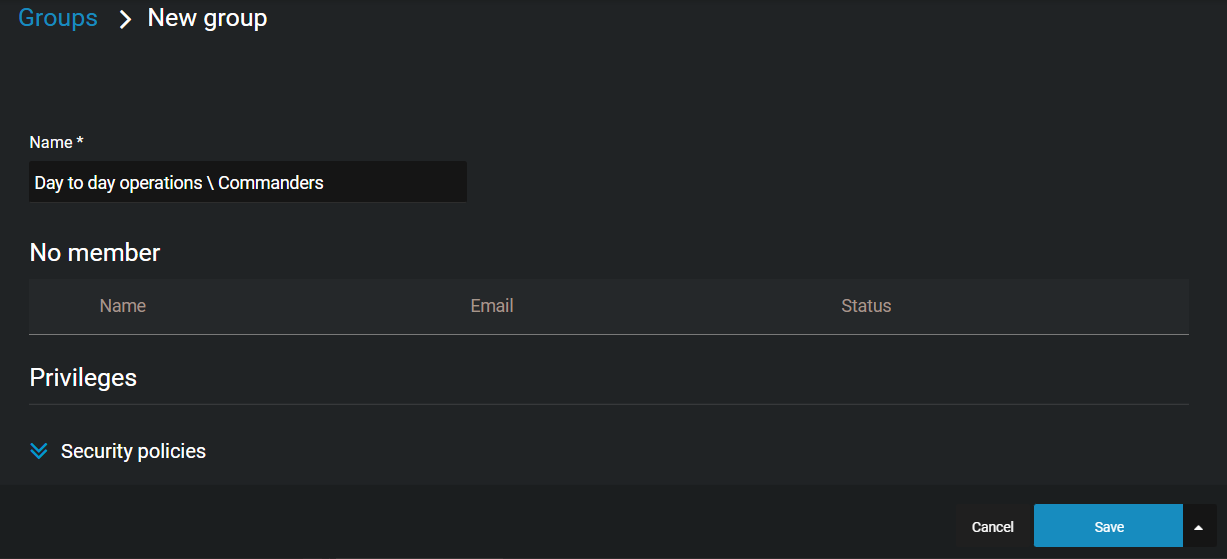 Figure B. Add group to department and assign access policies for new cases